16 May 2023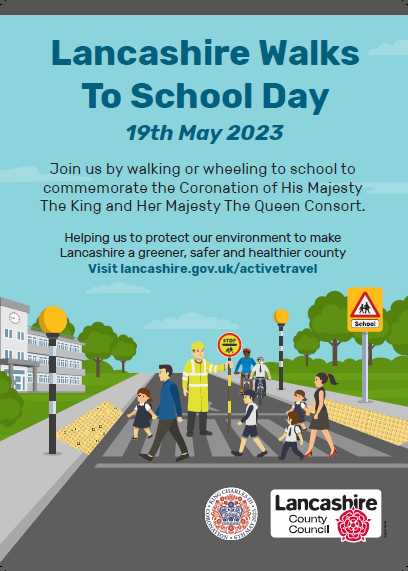 This week is Walk to School Week.
We are encouraging the children to travel in an active way - walking, cycling, scootering whenever possible.
We are promoting the positive health benefits of walking to school and giving children fun activities to do.
We are having a special 'Walk from school' on Friday as part of Lancashire Walk to School day where all children will be able to walk around the school area and enjoy the fresh air and exercise.
Please encourage and support your children in walking to school if you can.