Meet the Team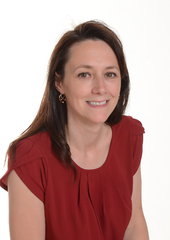 Miss L Hart
Teaching Assistant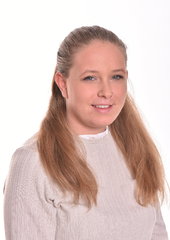 Miss A Bennett
Apprentice Teaching Assistant
Welcome to our Year 1 class page!
We are delighted to welcome your children back to school and they have settled brilliantly into Year 1. Please remember to look at our web pages, news articles and Facebook page, so that you can keep up-to-date with our fabulous learning.
Mrs Beetham will be with the children on Mondays, Tuesdays and part of Wednesday and Mrs Smith will be with the children from Wednesday.
If you have any questions or concerns, please do not hesitate to arrange an appointment with myself via the school office, on Seesaw or send me an email.
The Year 1 team
Mrs Beetham, Mrs Smith, Miss Hart and Miss Bennett
Year 1 - Welcome Letter
Timetable
Monday

Tuesday

Wednesday

Thursday

Friday

Book change

E-book and Spelling activity allocated on Bug Club

PE

Forest School

(Every Friday from Friday 4th March 2022 to Friday 1st April 2022)
Home Reading
We are now using Bug Club Phonics to support our teaching of phonics and reading in school. We will use books linked to the sounds children have learned in phonics to practise and develop reading skills. At home the children are able to access these books and activities to further support their learning. Each week children will be allocated e-books to access and read at home. These will be your child's main reading books and should be read during the week. Each book has questions or activities to do with a yellow bug icon. The book will not be classed as completed until these tasks are done. Children will also be able to choose and take home books each Tuesday.
Bug Club Reading
Homework:
Spellings: We will set Spelling games on Bug Club for children to access every week. They could also practise writing the sounds and words from the games on paper or in another creative way using paints, pens, coloured pencils, in sand or mud outdoors and upload a photo on Seesaw for us to see. You can also access www.phonicsplay.com, which has a range of free resources to support your child with their phonics.
Reading: Books will be changed on a Tuesday and E-Books will be allocated on a Wednesday. Please access reading in other ways such as through local libraries, books you have at home, 'Teach Your Monster to Read' and www.lovereading4kids.co.uk/ which enables you to access a range of books online for free. Please support your child at home by listening to them read daily. If you would like to share something about your child's reading with us, please do so via Seesaw.
Click the links below to get to your homework.
Year 1 Topics and Bucket List Activities
Autumn 1

Spring 1

Summer 1

Topic Title

Bucket List

Topic Title

Bucket List

Topic Title

Bucket List

Trawden Explorers

Make a dragon

Inside Out

Football tournament

Cold as Ice

Walk to the park

Autumn 2

Spring 2

Summer 2

Topic Title

Bucket List

Topic Title

Bucket List

Topic Title

Bucket List

Panic on Pudding Lane

Bake something yummy

Ready, steady, Sow!

Visit a farm and feed an animal

To be Announced

To be Announced
Reminders:
Drop off and pick up: Thank you for sticking to our start time of 8.45am and getting the children to school promptly each morning. It allows us to start our phonics sessions in a timely manner and therefore maximise the children's learning. Children will finish at 3.30pm and will leave through the same entrance as the morning.

Water: Please ensure that your child has a bottle of water every day, labelled with their name, to keep them hydrated throughout the day and to drink with their lunch. We are no longer able to provide the children with cups from school.

Snack: They can bring in one small, healthy afternoon snack which will eaten during afternoon play. For example a piece of fruit or a cereal bar.

P.E kits: We will be doing PE outside as much as possible so please ensure that your child has the appropriate kit for this. Their kit can remain in school for the half term.