27 September 2022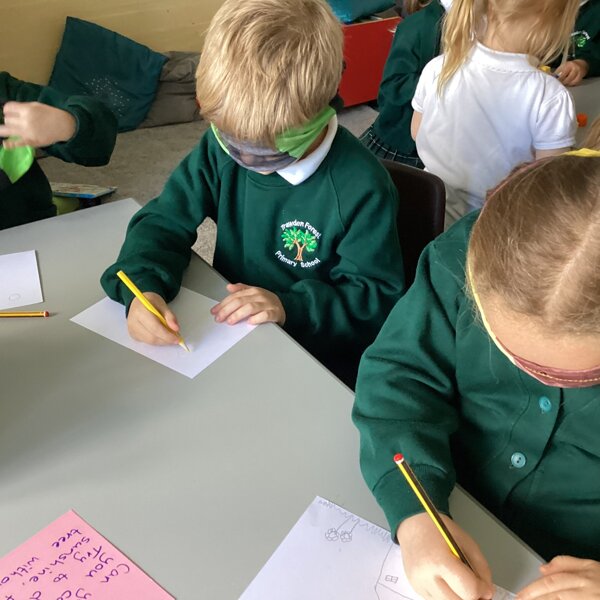 This week in science Year 1 have started to investigate their senses.
We talked about our 5 senses and how we use them.
The children investigated their sense of sight by colour matching around the classroom, completing jigsaws by matching colours, shapes and patterns and building models to match their partners. They thought about what it would be like without our sense of sight and attempted to draw a picture blindfolded!
We investigated our sense of hearing by listening to instructions, identifying the direction of sounds and attempting to steal the dragon's treasure!