13 September 2022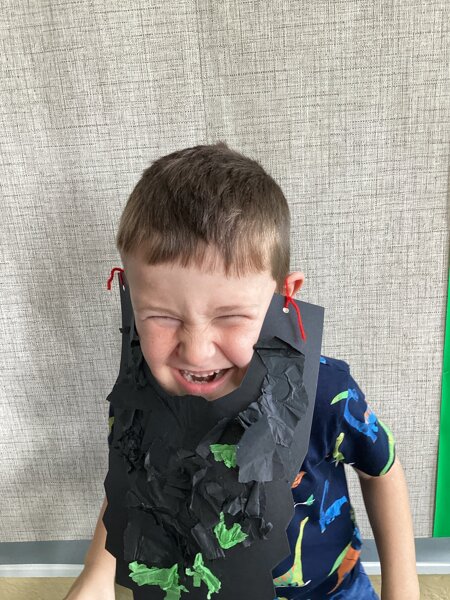 Year 1 loved find out all about the despicable Twits for Roald Dahl Day.
We read parts of the story and write a description of Mr Twit. Amelia wrote "He is hairy and wicked. He has a smelly beard."
We practised counting to colour Mrs Twit's balloons, picked bugs out of wormy spaghetti and tried to make the longest walking sticks.
We made messy Mr Twit beards and even ate some worms and birds feet!
After all that we calmed down with some yoga based on the story.