12 January 2022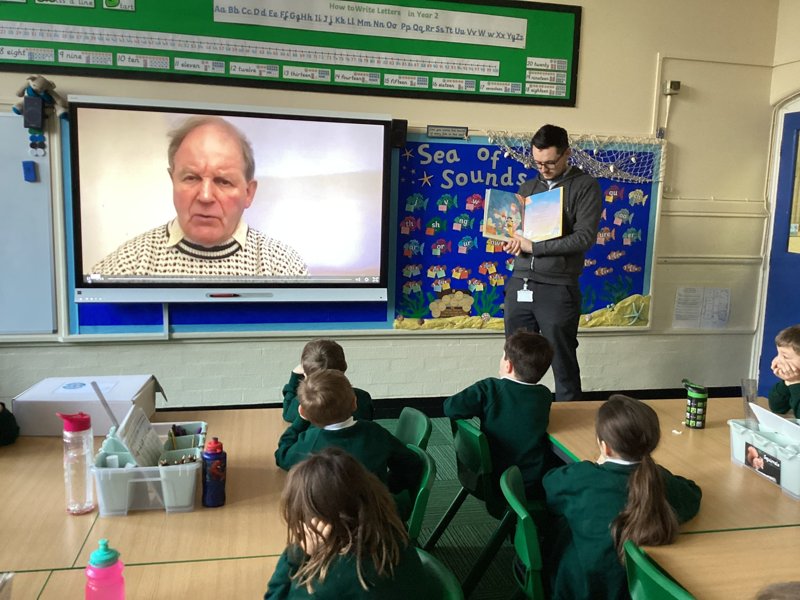 Today, Year 2 joined in with Lancashire School Library Services 'Brilliant Book Award' (BBA) along with 225 other primary schools across the county. As part of this, we received 4 books to read, review and will be able to vote for our favourite. Alongside this, we were extremely lucky to receive a signed copy of Sir Michael Morpurgo's book, 'The Birthday Duck', which he read to us via a video message.
It was a lovely story about a boy who goes on a school trip to a farm for a whole week! One day Sam finds a duck, which is about to be dinner and Sam cannot let this happen!
We're super excited to read the other books we have!