11 November 2021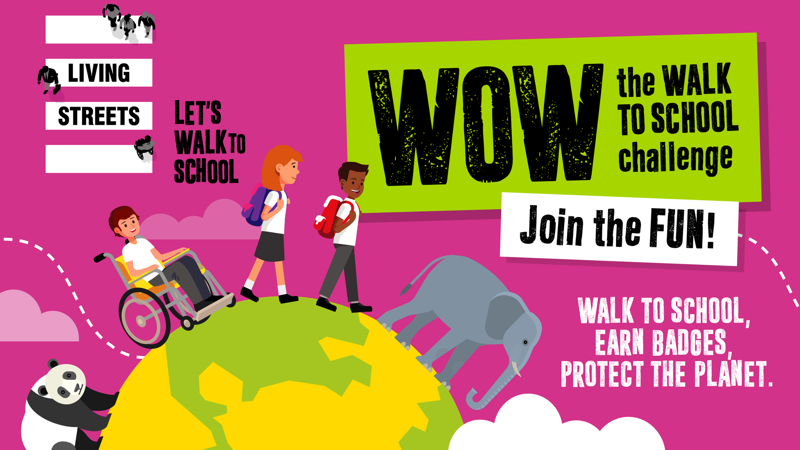 We are very excited to announce that from Monday 15th November Trawden \Forest will be taking part in the Wow walk to School scheme.
This is an exciting and engaging way to encourage children to walk to school. Each month children will have the opportunity to earn a special badge for walking to school.
We know that walking to school is a great way to get exercise and fresh air and stay healthy. It also helps our school environment by cutting the number of cars around school, our local environment by reducing traffic and congestion in the village and our world environment by reducing harmful emissions.
Visit livingstreets.org.uk/wowlaunch to find out more and...
Let's get walking!
WOW