13 October 2021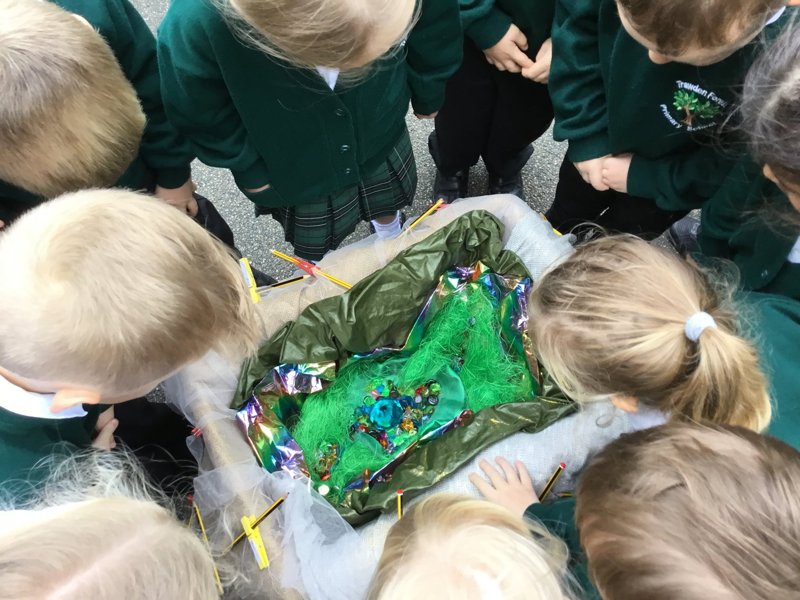 Reception were very confused this morning.
First we couldn't find any pencils, then our special feeling stones were missing and finally our name pegs had gone too!
We hunted for clues around the classroom and found some sparkly scales. Some children also spotted an open window so one idea was that a naughty dragon had flown into class and taken our things. We explored outside, looking for more clues and found an enormous nest on top of the reading den!
Mrs McGowan carefully lifted it down for us to see.
It was full of jewels and treasure and had our pegs and pencils fastened to it!
We thought of a plan to get our things back without disturbing the dragon.