27 September 2021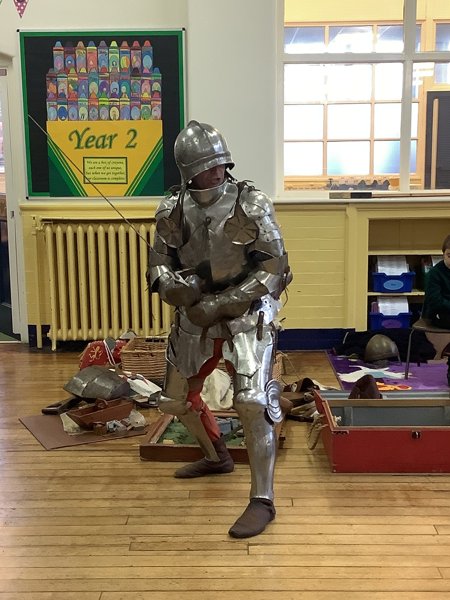 On Friday, KS1 were visited by a dragon slaying knight who taught us all about medieval life, especially castles and dragons!
We learnt all about St George and the dragon and how to become a knight. We never knew how heavy a suit of armour was or how quick you can move in one.
We all had a great time and now know who to call, if we see any angry dragons flying around.