19 March 2021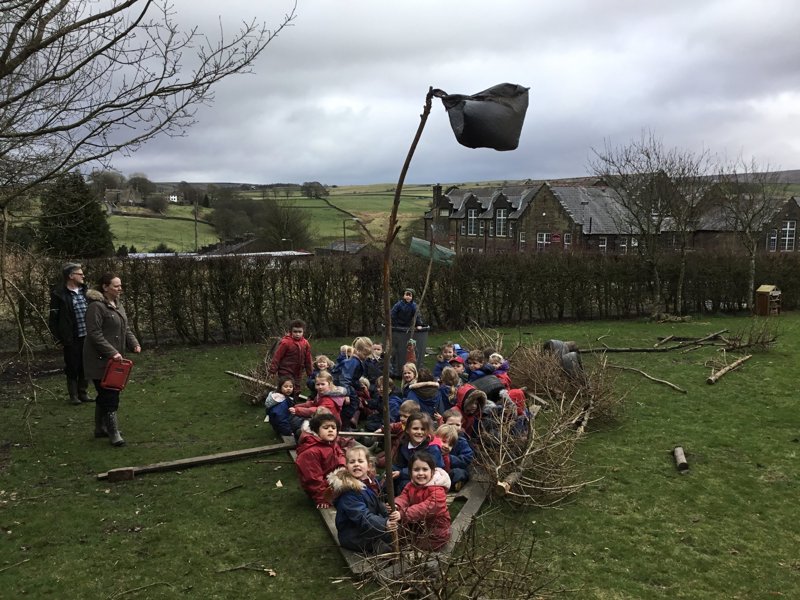 The Reception children have turned into pirates during their latest topic. We have made hats and maps in class but realised what pirates really need is a ship.
This afternoon in Forest School we used lots of teamwork to collect all the things we needed to build our own pirate ship, complete with crow's nest, plank and flag.
Watch out Trawden - the Forest Pirates are coming!