23 March 2021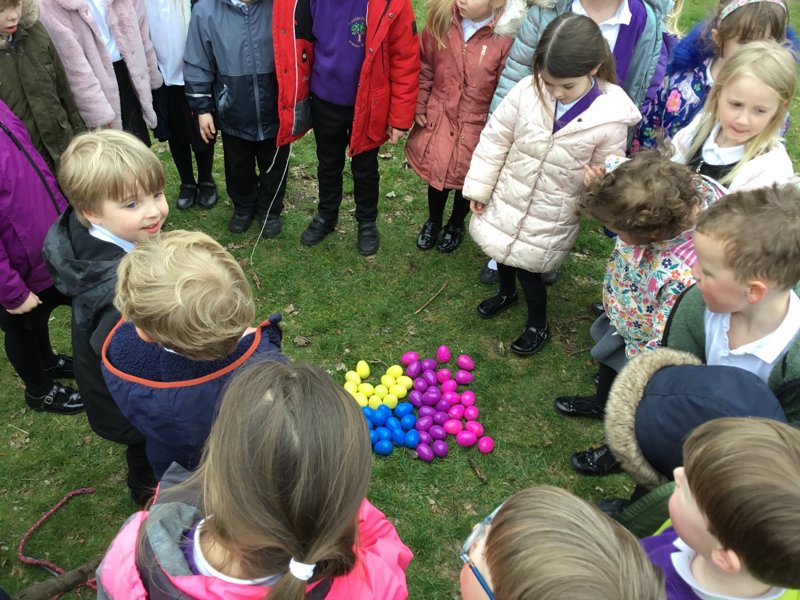 This afternoon Reception found a mysterious letter in their classroom. It came from someone called Captain Flint and told us that a notorious pirate named Redbeard-the-Bad had stolen the Easter Bunny's treasure!
The children deduced that Redbeard must have headed to our Forest, thinking the pirate ship we had made last week was his getaway galleon.
We quickly formulated a plan and, sneaking so that no one else would know about our quest, we headed to the field.
The children were experts at finding treasure and had soon accumulated 60 of the lost eggs.
We were very happy to share our booty back in class