12 May 2022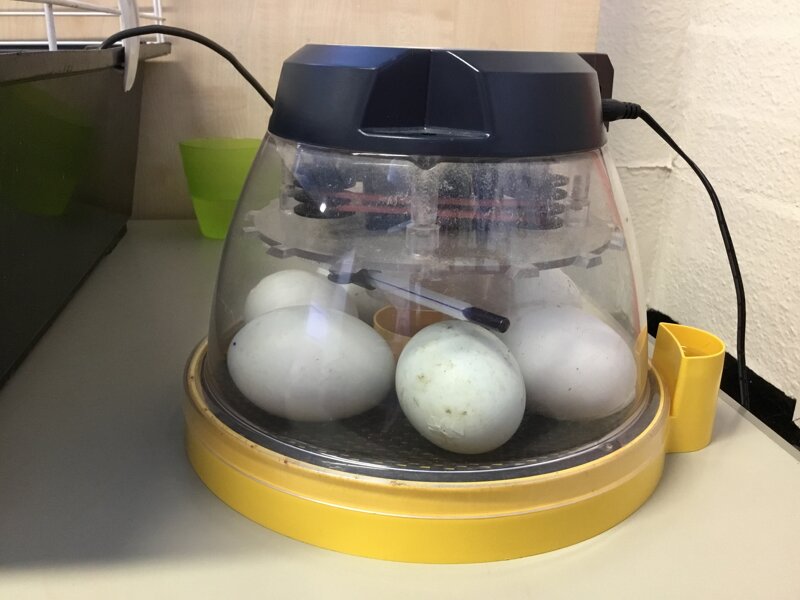 On Tuesday Reception were very 'eggcited' when they received a special delivery of an incubator and six eggs. We predicted what might hatch out of them but didn't have long to wait as our first yellow duckling hatched the very next morning.
We now have five fluffy yellow friends who are already eating drinking and running around their cage, and number six is busy pecking away.
More news to follow.