10 February 2022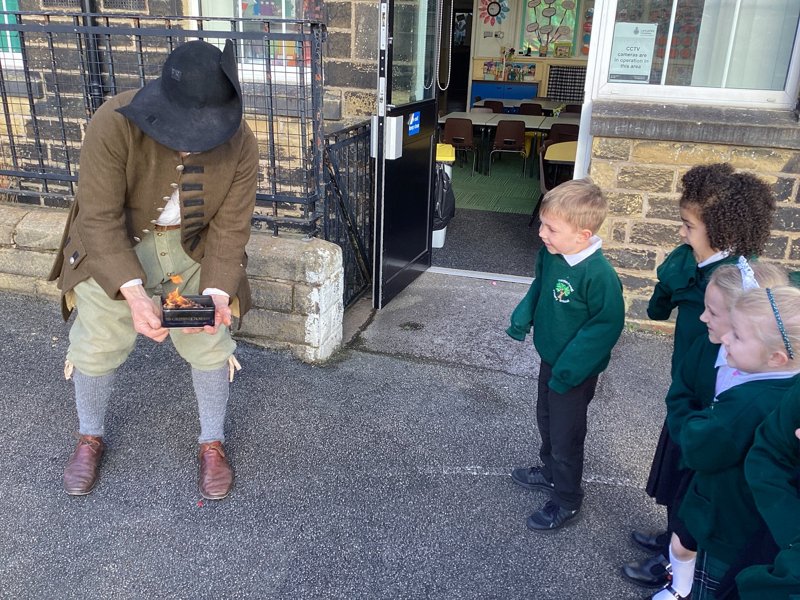 The Great Fire of London!
Wow! What an amazing morning we have had today. We can't even begin to tell you how inspiring and interesting our special visitor was. He had us mesmerised with his story telling skills. He really brought history to life and we went back in time to 1666 and experienced what it must have been like to be part of the great fire of London. We even got to pour water over Mrs Smith who was pretending to be a building on fire! We also got the chance to play a variety of games and activities linked to that time in history. It was a wonderful way to end our exciting topic.
As you can see from the hundreds of pictures – we had a really fun and memorable time!