18 October 2021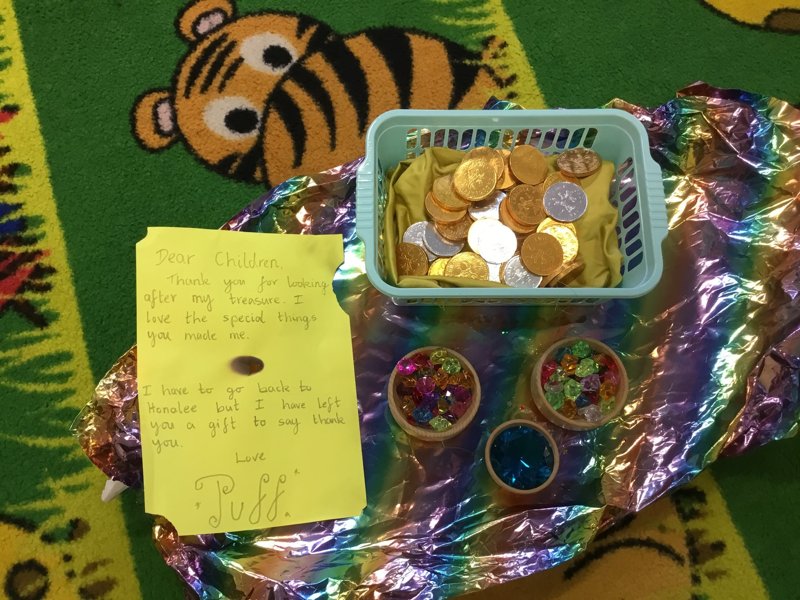 When we arrived at school today, the children discovered something new in the dragon nest. The pegs, sticks and treasures the children had made were gone, and had been replaced by a letter ..
... and some chocolate coins!
The letter was from the dragon (Puff) thanking us for looking after his nest and giving us a gift in return.
He has gone back to Honalee now but we hope he will come back and visit again.
We made him cards to say thank you.
Dragon Treasure