17 December 2020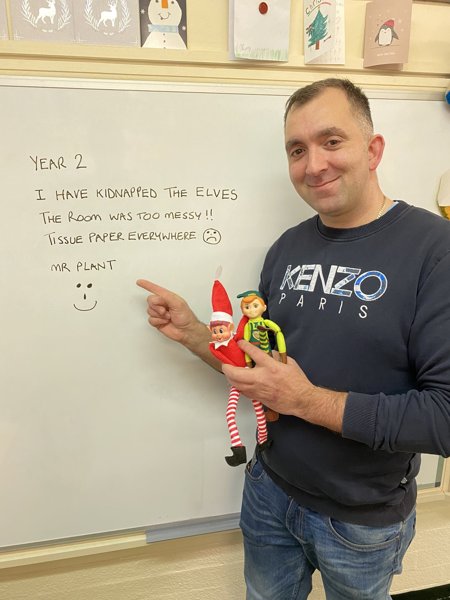 Year 2 are very upset!
Mr Plant, our school caretaker, has been very naughty and elfnapped Ernie the Elf and his friend, Blitz.
The childre are very upset and think that Mrs Stinchon should tell Mr Plant off! Also... When he was going home, he came to the Year 2 classroom window laughing and show us that he had taken them. We think that this was extra mean.
Therefore, we have added photographs and some of the Year 2 wanted posters so that everyone can see how naughty Mr Plant has been and keep and eye out for him!
"He should not take elves because they lose their magic!"