25 September 2020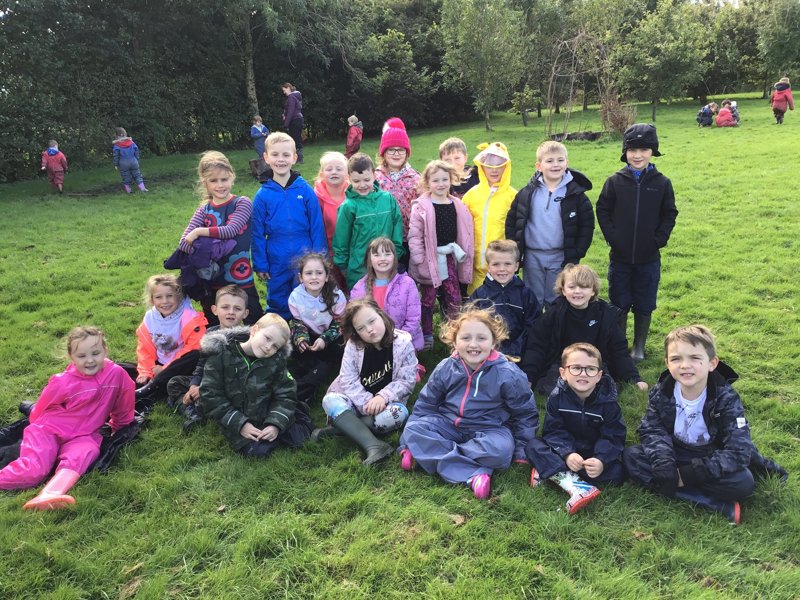 Today, Year 2 had their first Forest School lesson of the year! The headline photo is from the beginning of the lesson... but by the end, they were very muddy!
The task was to work in a group of 4 with children they might not work with on a daily basis to create some forest art. Each group worked hard and made some terrific pieces of art which included 2 hedgehogs, 2 houses and 1 pirate ship! Take a look figure out which is which.
Try to play the bonus game of... Spot the giraffe!
Forest Art!