19 May 2023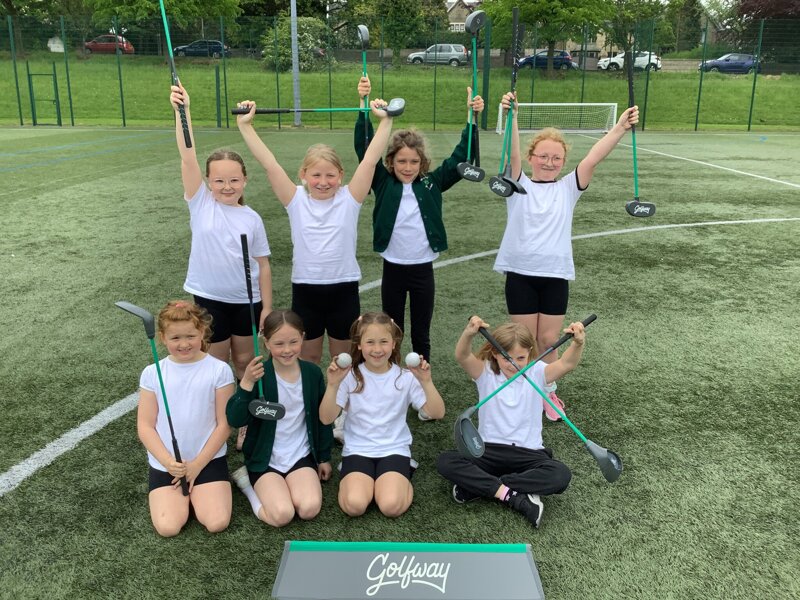 Yesterday, we took 8 girls from Year 3 and 4 to a Tri-Golf event in Burnley. During the event, they had to work as a school team to complete 8 different golfing games, which required a lot of skill.
In one game they had to chip the ball onto the 'green', in another they played dominoes and had to hit more and more targets in a line to score points and in another they had to hit the ball into the centre of a target area, just like a bullseye in darts.
The girls all played really well, represented our school values and actually scored the most points in the majority of activities, but as this was a participation event, when the winner was chosen at random out of a box and unfortunately, did not win.
Well done to everyone, you were all amazing!
Tri-Golf Girls