17 May 2023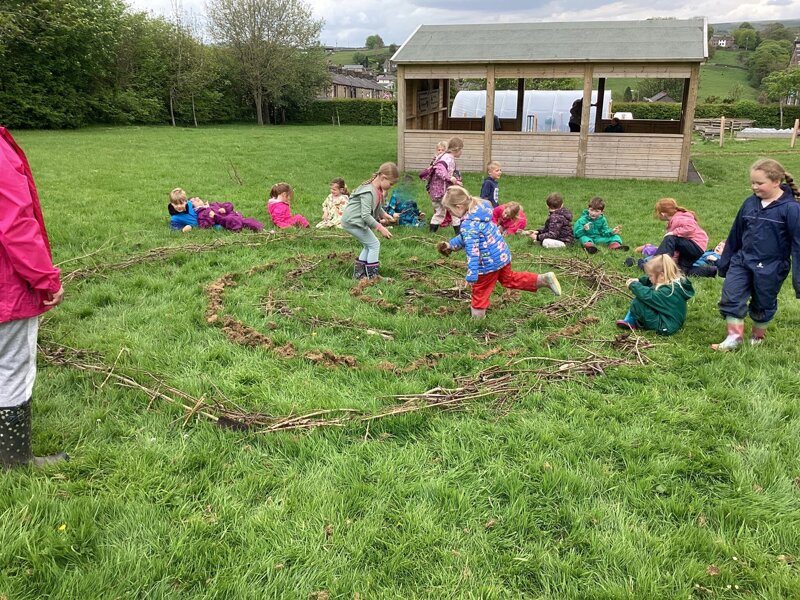 After creating our own 'Land Art' last week this week in Forest School we decided to think big.
We collected sticks and then planned our own group art. We marked out the shape then emphasised it with more sticks and dried grass.
Art all that hard work we enjoyed some fun with our friends in Reception.