20 January 2023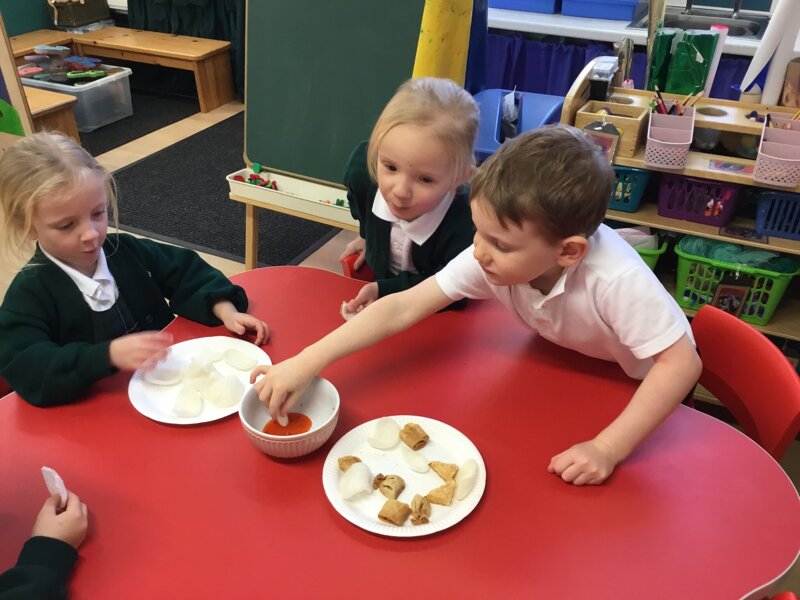 The Chinese New Year 2023 – The Year of the Rabbit!
EYFS have had a fascinating week finding out about The Chinese New Year. They have tried different foods and been busy making lots of different crafts. We have practised saying happy new year in Chinese (The simplest way to wish someone a Happy New Year is 新年快乐 or xīn nián kuài lè, which is pronounced shin nee-an kwai le.). They have explored Chinese numbers and also watched some Chinese Lion Dancing and had a go themselves!
Traditionally it is celebrated across 15 days and ends when there is a full moon. It is a celebration of new life and welcoming good. This year it is the year of the Rabbit.
The Chinese New Year always ends with the Lantern Festival so we have made some lanterns and the children have brought them home today. During the Lantern Festival, people will release flying lanterns into the sky. The Lantern Festival is all about reconciliation, peace, and forgiveness.