15 September 2022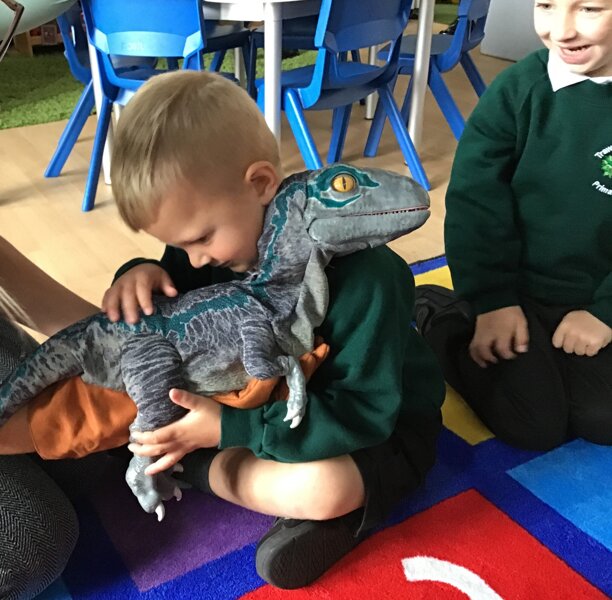 There's a dino in EYFS!
Today we had a very special surprise visitor!
Some of the children in EYFS have really enjoyed playing with our dinosaurs. They have been exploring what noises they make and what their names are. So Mrs Smith decided to bring her pet, Baby Blue, into school for us to meet this morning. We were so excited to see him, we loved getting the chance to hold and stroke him but we had to be careful as he had very sharp teeth!