4 July 2022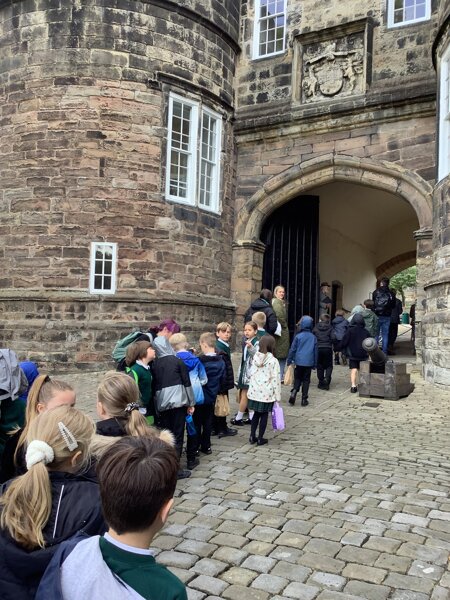 Today, we (in Year 2) went on our school trip to Skipton Castle as we have been learning about Kings & Queens in our History topic. We discovered that it was used by a niece of Henry VIII and that the Clifford family were in charge of the castle for many years, but today we became the lords and ladies of it!
We had our own private tour around the entire castle, we learned about the old moat, draw bridge, dungeons, kitchens, bed chambers, rats, arrow slits and a lot about how people used to poop down the long drop and then wipe their bottoms with leaves and sticks using their left hands!
Did you know that some of the walls are the same thickness as 8-10 children standing side by side?
After the castle tour... and our lunch, we went to explore Skipton woods to locate some of the sculptures! We walked for over an hour through these woods and throughout the day easily managed to get 10,000 steps!
It was a great day and I am sure that the children will want visit again now that they have gone home with a free entry pass for 2022.
Take a look at our photos.