11 March 2022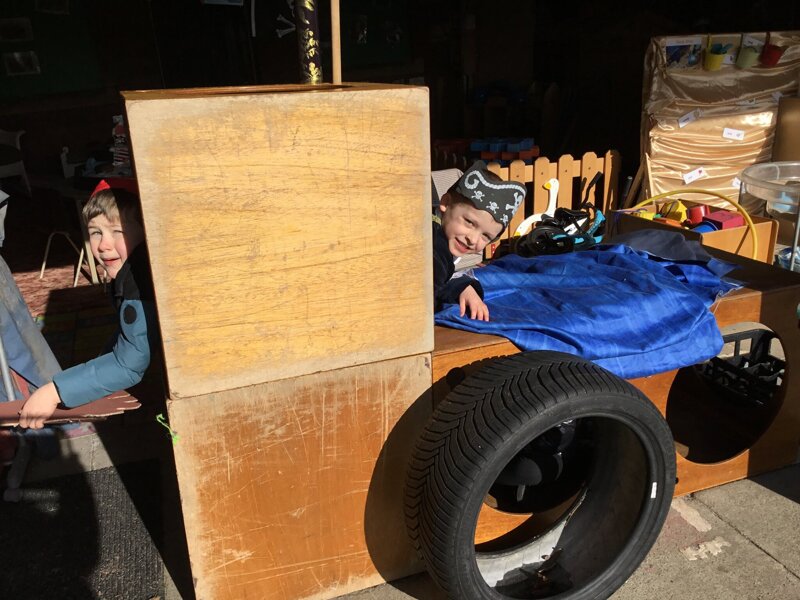 This week we have made the most of the fine weather to explore our pirate theme outside.
We made pirate ships and sailed the seven seas. We designed our own scary flags. We dug for buried treasure. We made fishy food in the ship's galley. We even walked the plank!
I think we are ready to be real pirates now.