5 November 2021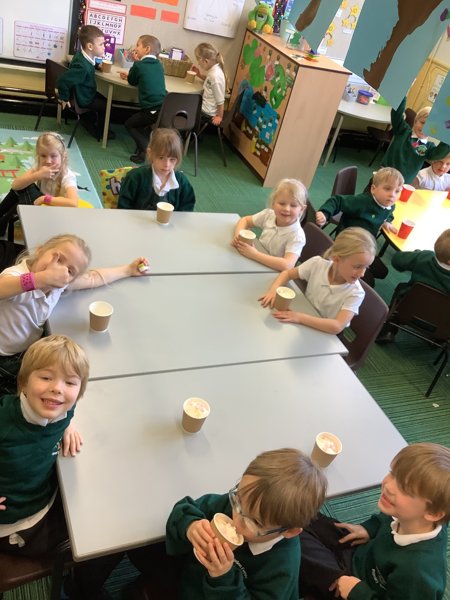 Year 1 have had a really fun and exciting day celebrating the 5th of November! We have discussed the meaning behind the celebration and also talked about being safe around bonfires and fireworks.
They have loved getting messy and creative to make firework pictures. They made some scrumptious edible sparklers to eat when they get home - if they make it that far! They also enjoyed a yummy and warm hot chocolate after playing outside in the cold fresh autumn air.
We hope you have a very fun and safe weekend!