16 July 2021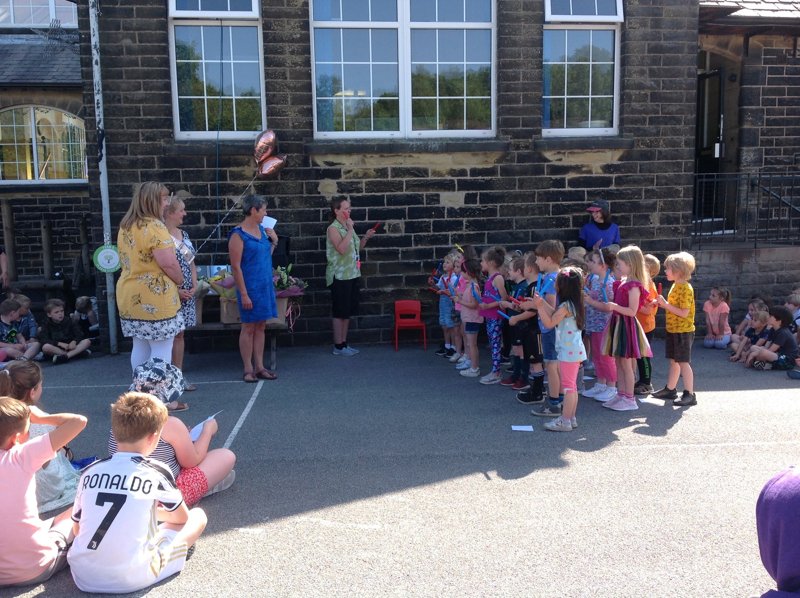 Today we held our final whole school, very socially distanced, assembly.
We had to say goodbye to Mrs Stansfield who is retiring after 20 amazing years at Trawden Forest Primary School.
We had to say good luck to Mrs Clark who is moving to a new school for a year.
We also had to say best wishes to Mrs Bottomley who is getting married tomorrow.
We wish all of them the very best of luck and we send them off with our love!
We also bid a very fond farewell to our wonderful year six children.
Good luck for the future everybody you will do well!