11 March 2021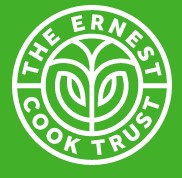 We are delighted to advise parents and carers that we have been awarded a grant to the value of £2000 by The Ernest Cook Trust.
Please have a little look at their website, it's a really interesting read; https://ernestcooktrust.org.uk/
We applied for the grant to support our families during the recent lockdown.
Due to the generosity of organisations such as The Ernest Cook Trust and donations from other parties we have a bank of iPads with protective cases and other devices in school. These devices are being used every day in class, but are also here to support families who are isolating or (heaven forbid) during another lockdown.
We would like our parents and carers to be aware that school is here to support your child's learning in any way we can. If you need to borrow a device at any time please just ask – that is what they are there for.