20 November 2020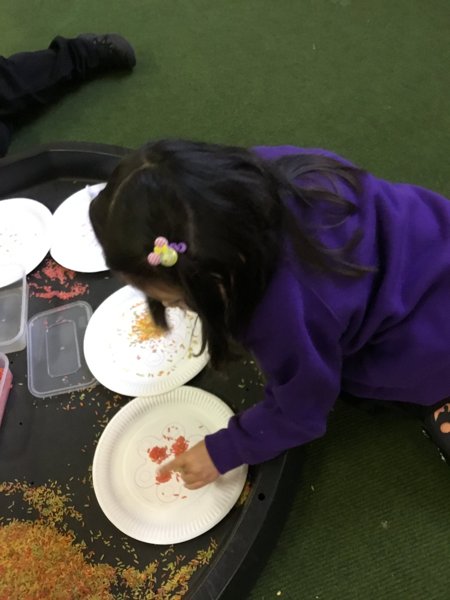 Our half term topic in Reception is all about festivals and lights. We talked about Bonfire night and fireworks and learned about how different cultures use lights to celebrate. Jade shared some information about floating lanterns in Thailand for Loy Krathong and Yi Peng.
This week we learned about Diwali, the Hindu festival of Light.
We used salt dough to make our own diva lamps and then decorated them with paint and sequins.
We used coloured rice to try some rangoli patterns and found out they are very tricky to make.