15 September 2023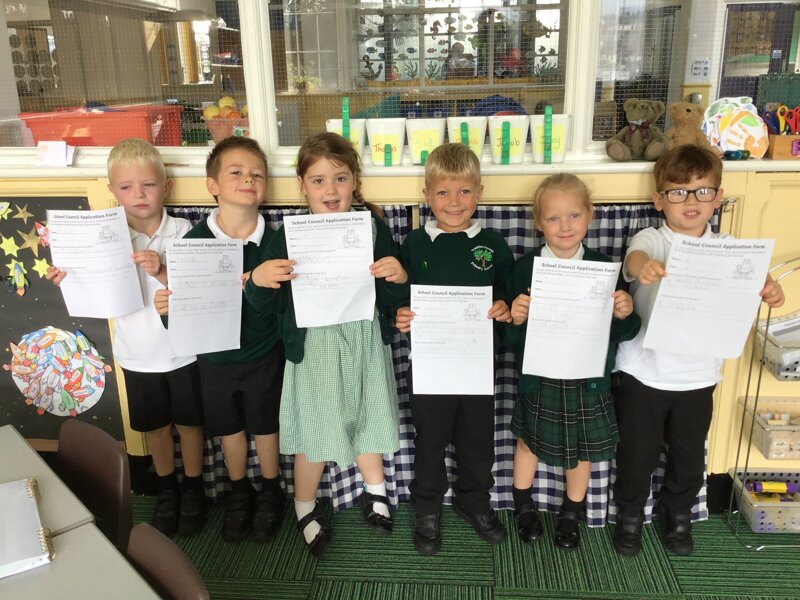 In Year 1 we talked about democracy and everyone getting a choice.
We had six courageous children who put themselves forward as candidates for school councillors. They each wrote down and told the class why they wanted to be on the school council and how they would be good at it.
Each child was give a cube to vote with and we counted up the number of cubes each candidate received.
Our new school councillors are very proud to represent the class and wear their badges.
Democracy Y1