19 May 2023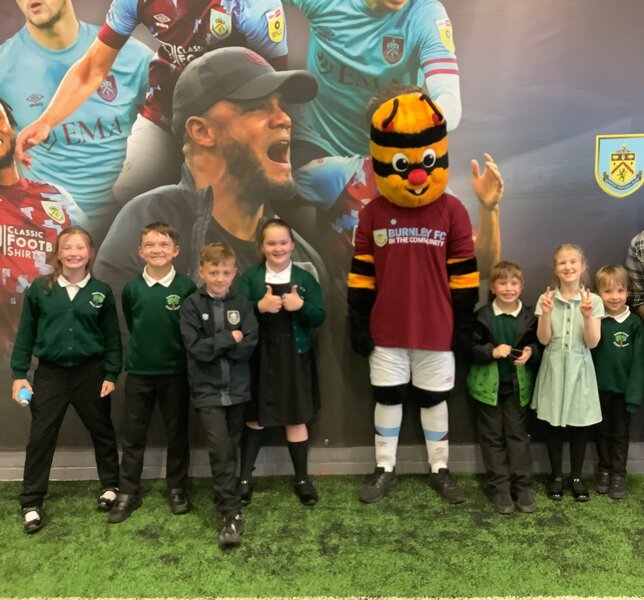 Today, our Maths Wizards from Years 2 and 4 took part in the Primary Maths Challenge Final at Burnley Football Club!
It was a day packed with activities! The children were split into year group teams and hard to work together to get the highest scores they could.
The tasks were:
Maths Challenge 1 - Split a 2 litre bottle of water equally into 9 cups, but you could only add water to a cup once and had to have no water left in the bottle by the end. Then they had to become engineers and create the tallest structure possible, but only using dried spaghetti and marshmellows.
Maths Challenge 2 - Calculate 90 seconds, but you only scored points if you were within a few seconds of the time, solve 6 countdown style questions before making a tower our of paper and tape.
LUMOS challenge - Childrne had to solve a range of mathematical problems designed for their year group... These were very tricky!
BRC Tour - The children got an exclusive tour around BFC! They saw so many parts of Turf Moor that they hadn't seen before.
The children worked very hard and we are proud of them all. We made it to the top 5