18 May 2022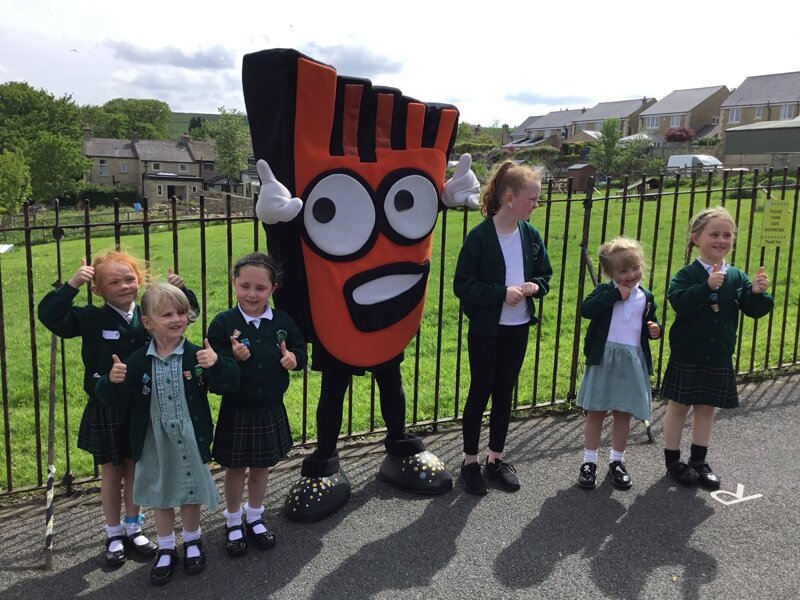 As part of Walk to School Week we welcomed a special visitor to school this afternoon.
Strider, the WOW mascot, came to school accompanied by Maya from Living Streets. They came to tell us that Trawden is one of the top ten schools in Lancashire who are taking part in the Walk to school challenge. They talked about the benefits of walking to school or part way to school, even for just one day per week, ad congratulated all those children who have been making an extra effort to walk.
Thank you to all the parents who are helping to make this happen.