21 October 2021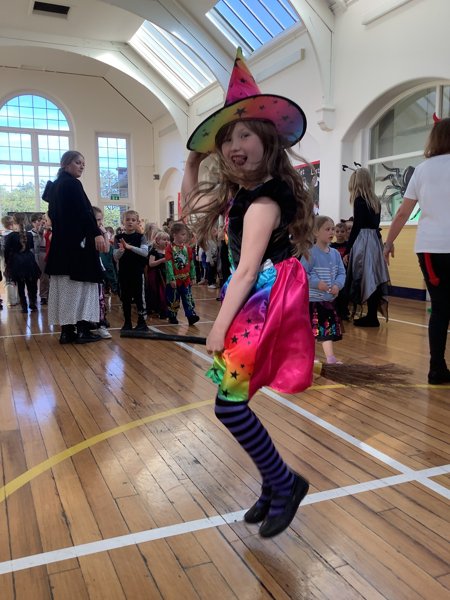 What a way to round off our first half term! We had a wonderful day in Halloween costume, took part in a whole school 'Time warp' dance and held both a Key Stage 1 and Key Stage 2 disco. The children looked amazing and danced their witch's brooms and vampire fangs off. A big well done and thank you to Zoe, our dance specialist from Prosport, for teaching our children 'The Time Warp' and leading our discos.
Thank you all so much for putting in a terrific amount of effort when it came to your Halloween costumes, you all looked terrifically terrifying! In addition to this, thank you so very much for supporting our school PTFA through the purchasing of sweetie cones and mystery bags. All of the money raised will go straight back into our school provision. We really appreciate every penny and your on-going support.
Have a wonderful half term and we'll see you all back to normal on Monday 1st November 2021!