8 June 2021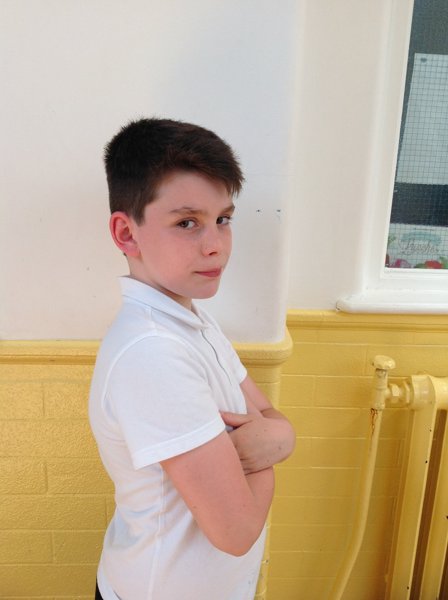 One young man in our class has undergone a radical hair change during the half term holidays, not just for class photograph day!
This morning as I collected the class, I was sure I had a new child in the line. It was Riley, looking super smart with his new haircut. We wouldn't normally make such a big deal about such an event, but this young man should be extremely proud of himself. Riley decided to grow his hair in order to have it cut off and donate to the Little Princess Trust. The Little Princess trust provides free real hair wigs to children and young people, aged up to 24 years, who have lost their own hair through cancer treatments or other conditions. During the first lockdown, Riley and Mum knew there would be a long wait for the hairdressers to re-open so decided to put that hair growth to good use. He wanted to carry out the plan and tell everyone about it when he had his new 'do, so here he is! All of us here in Year Five, and no doubt across the school, are really proud of your selflessness and thought for others.
Riley said, " I'm so glad to have it cut off now, there were loads of bobbles of my hair when they did it! The hair bands were annoying too! I've had to train my new hair to do want I've wanted it to, but it's great now."
What a kind gesture, well done Riley!
Year 5 RIley's New Do!