27 May 2021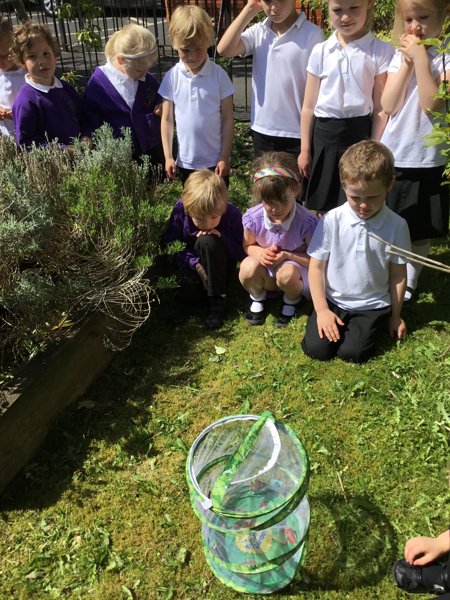 Today we said a fond farewell to our butterfly friends. We were sad to see hem go but happy that they could fly free on a lovely sunny day.
First we took our butterfly habitat to the garden and found a nice sunny spot. Then we sat down quietly, opened the lid and waited. At first we thought the butterflies would never come out, but, after a little encouragement, one by one they flew out and into the air.
We hope to see them around our school on sunny days.