14 September 2021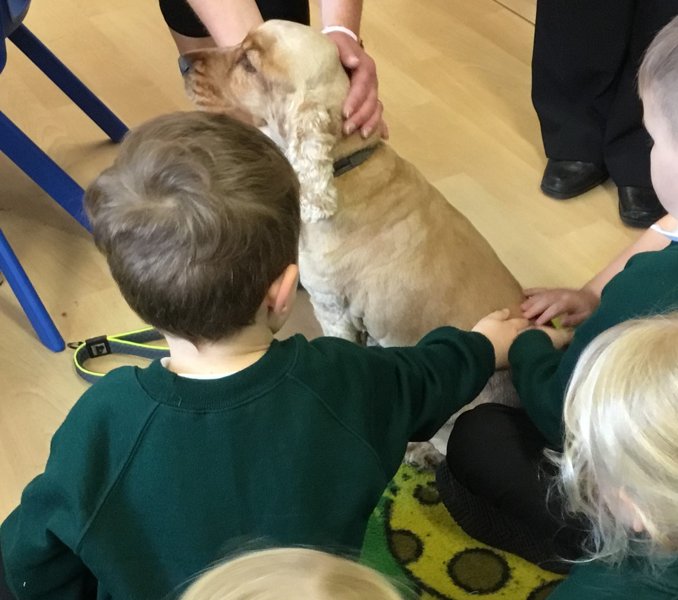 This morning we had a lovely visitor to Reception class.
Sophia the therapy dog and her handler came to look round the school and was very excited to meet all the children. She was friendly, gentle and very well-behaved - a perfect addition to our class.
Those children who wanted to got to stroke her and said she was soft and snuggly.
We hope she visits again soon.